We hope everyone had a happy and memorable Thanksgiving last week. We had a pretty solid showing of players who came out for the Thanksgiving weekend events and appreciate those who picked up the game in last week's Steam sale.
As an independent developer, we are a part of a very special group of people and are grateful for those who have supported us the past couple of years. We have listened to all of your ideas and look forward to what future suggestions you have for us to further improve Storm United. As the year wraps up, our friends over at IndieDB are arranging the 2015 Indie of the Year Awards and we would love your vote. The top 100 is scheduled to be announced this Friday and all voters will have a chance at winning some awesome other indie games!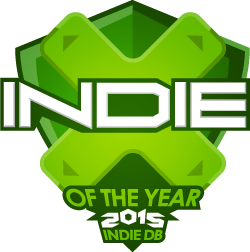 Vote for Storm United!